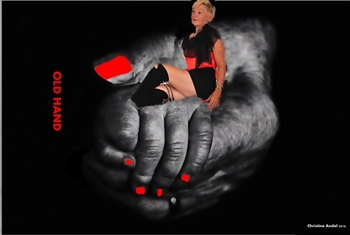 By digitally signing this document, I affirm that the information I provided is true and
accurate to the best of my knowledge. I understand that providing false information
could make me subject to fine, imprisonment, or both. (Title 18, U.S. Code, Section 1001)
Letter to Geneva 15.01.2018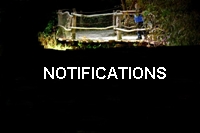 THE SWISS GOVERNMENT IS ON THE WRONG WAY OUTGOING
FROM THE BRAZIL DOCUMENTS THE FACT BANK FALCON WAS NEVER CLEAR.
IPCO TRADING IS NOT PETROBRAS BRAZIL.
INVOLVIERTE STAATSANWAELTE IM FALL UBS AG
Bribed Swiss Prosecutors
Staatsanwaltschaft Arlesheim, Basel-Landschaft, Stingelin und Juon
Staatsanwaltschaft Zürich-Sihl, Daniel Regenass, Dr. Fischbacher, Dr. Ursula Frauenfelder Nohl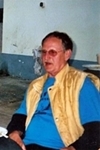 My Ex: Peter Andel, Swiss Passport Company TscheSlo s.r.o.
Busy with UBS / has to do with my UBS account, UBS Forex and Baker Tilly.
Smrk, CZ-28504 Uhlirske Janovice, Czech Republic

TSCHESLO RUSSIA PETER ANDEL, MY HUSBAND
TSCHESLO s.r.o. Russian cooperation
TscheSlo, s.r.o.
tscheslo.czech-trade.ru/ -
TscheSlo, s.r.o.. TscheSlo, s.r.o.. Описание деятельности: ...
ЧехТрейд Интернет Интернет: tscheslo.czech-trade.ru. Офис фирмы:
and TscheSlo s.r.o. FOREX
TWITTER
04.01.2017

Vor kurzem wurde versucht, sich auf Deinem Twitter Account @besinov anzumelden.
Gerät Windows
Standort* Füllinsdorf, Schweiz
*Der ungefähre Standort basiert auf Deiner IP-Adresse zum Zeitpunkt der Anmeldung.
BAKER TILLY-SPIESS S.A. Brno consulting
Address: Příkop 843/4 - 60200
City or town: Brno
Repubblica Ceca
VAT Code: CZ02609231
Moneylaundering, Cybercrime, on the PANAMA PAPERS
with BAKER TILLY HONGKONG and ISLE OF MAN


Construction: Lawyer Baker Tilly Spiess S.A. Brno Consulting s.r.o. Busy with Oil, Banks, Involved in the Case Petrobras. Cooperation with the Bank BSI, Bank UBS AG, Bank Falcon.
Lawyer Donato Cortesi, Lugano, Busy with Banks, Oil and Petroleum, Cooperation with IPCO Trading Moscow.
SAFA Group, Geneva, Oil Business and Stell production, Dubai, Czech Republic, Canada
DONATO CORTESI SLOVAKIA
Podávateľ
DufEnergy Trading SA, organizačná zložka
IČO: 47254092
Zámocká 30
811 01 Bratislava
Zapísaný oddiel Po vložka 2427/B
Register:Ochodný register kantónu Ticino Číslo zápisu:CHE-105.222.146 ŠTATUTÁRNY ORGÁN
715 000.00 švajčiarskych frankov (CHF)

MILIC ZELJKO
Executive Director, IPCO-TRADING S.A.
Headquarter in Moscow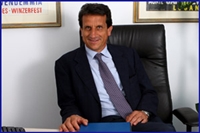 Donato Cortesi is Lawyer and one of his clients
was the Bank BSI.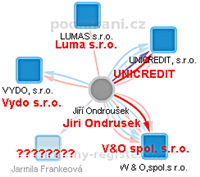 UNICREDIT/REKAM----------SUPERSHADE s.r.o.----------TRISET CAPITAL LTD, Nicosia
2364 Agios Dometios, Nikósie, Steliou Mavrommati, 57, Kyperská republika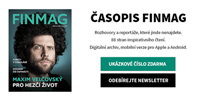 od 25. 11. 2011
IPCO TRADING S.A.
Ženeva, 4, Rue Viollier, Švýcarská konfederace Switzerland
| | |
| --- | --- |
| Statutární orgán zřizovatele - zahraniční osoba | |
REMEMBER UBS PAYMENT SINGAPOR 1MDB MALAYSIA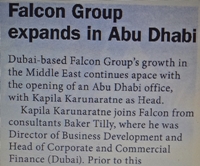 BAKER TILLY Falcon Group Iraq. In the Czech Republic three Banks are wrong:
Bank Falcon, Bank BSI and Bank Unicredit. Also wrong is the Bank Goldmann Sachs.

Downgrade of Petrobras:
On May 10, 2016, Fitch downgraded the IDRs for Petrobras to 'BB' from 'BB+'
and maintained
the Negative Outlook. Fitch uses the offtaker's IDR as the starting point to
determine the appropriate
strength of the offtaker's payment obligation. Fitch's view of the offtaker's payment
obligation will
act as the ultimate rating cap to the Transaction.