16.06.2016

Dne 09.01.2009 makler M & M Kolín napsal. Dům byl prodán. To byla lež. Bála jsem se a zavolal bezpečnostní společnost na adrese. To bylo GREENGUARD s.r.o. Praha

Thierry Lerbour, Luxenburg, prazoval za Green Guard Secutrity, Praha. Rodiče svou českou manželkou žije v Kolíně. Našel odposlouchávací zařízení v mém telefonu a vytáhl kulku z revolveru Taurus.
One of my Bodyguards, born in Luxemburg, he cleaned the gun Taurus and he found in my handy the gps chip under the SIM
card. Not a nice feeling to be controlled.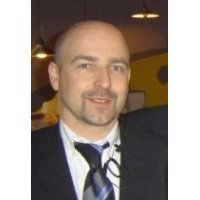 The Picture Shows one of my Czech Bodyguards.

Revolver Taurus, Kal. 38, Peter Andel gave me the gun for protection.
But the gun was not to use, He was wellknowing, that a bullet blocked the gun.
The Police Report is by the Kantonspolizei in Sissach.

The Bodyguard saved the bullet in the Gun.