WELCOME ON MY WEBSITE AND THANK
YOU FOR WATCHING MY BLOGS
BIENVENUE LA FRANCE ET MERCI DE VISITER MON SITE WEB
I CHANGED MY IP AND MY ADDRESS
Informace na mě s PM na těchto webových stránkách. Děkuji.
Policie Ceske Republiky

Ovodni reditelstvi policie Praha III
Lipanska 16
CZ- 130 72 Praha 3 Tel. 0042 974 853 710
Protokol o trestnim oznameni
Case Number C.j. KRPA-208267-1/CJ-2013-001311/ Czech LAW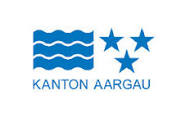 PROSECUTOR KANTON AARGAU
The case moneylaundering UBS is in work by the Canton Aargau
THE CITY BASEL BLOCKED ME AGAIN Mrs. Katharina Villiger, prosecutor Basel-Stadt
THE AFFAIRE BELTRUST AG AND THE CITY BASEL
Beltrust AG is based in Basel, Switzerland. As of January 1, 2007, Beltrust AG operates as a subsidiary of Elephant Talk Communications Inc.
STALKER PATCHES
AND PLAY GAMES

I had contact to the following UK Police:
Scotland Yard, Officer Yasser Avad, London, UK
Metropolitan police, London, UK
Kent Police in Hythe, they were in the Stade Court Hotel, UK, the complaint Report must be by the Kent Police.
Liverpool police, by Email, UK
stuttgart.lka@polizei.bwl.de
The FBI is knowing the whole case. The contact there was
by the US Embassy in Bern, Switzerland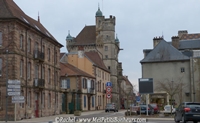 L`Hiver 2011/2012, Hotel Beausite
18 Rue Georges Moulimard, 70300 Luxeuil-les-Bains, France
Changement de mon Adresse et mon IP
PAYMENT TVA
Inscription valable jusqu'au 30.09.2010
Depuis le 03.12.1997
Veut dire que depuis 7 ans Peter Andel ne pay plus le TVA.

kratky.tscheslo@seznam.cz, Jaromir Kratky, Prague and Kutna Hora
Data 3000 s.r.o., since 2002, Kratky sold Computer components
SEVEN YEARS WITHOUT ANY TAX PAYMENTS

TSCHESLO s.r.o.
rejstrik-firem.kurzy.cz/osoby/peter-andel/
Translate this page Peter Andel veřejný rejstřík firem - osoby se jménem Peter Andel.
Aktuální vztahy v ... Kurzy.cz - Akcie cz, kurzy měn, forex, zlato. pondělí 2.1.2017 11:02: ...
Funkce, Od (-Do). Ing. Peter Andel, TscheSlo, s.r.o., Společník s vkladem, 28.11.2001
BNP Paribas (GRUNDFOS HOLDING AG) Asset Management - Parworld Track UK / Podílové fondy.

Handelsregisteramt des Kantons Basel-Landschaft
SCHELLING NUTZFAHRZEUGBAU AG
PETER ANDEL
Henzi, Walter, von Günsberg, in Birsfelden Präsident Kollektivunterschrift zu zweien
1 3 Andel, Peter, von Niederdorf, in Hölstein Mitglied Kollektivunterschrift zu zweien
3 Henzi, Walter, von Günsberg, in Birsfelden Mitglied Einzelunterschrift
Bächliackerstrasse 2
4402 Frenkendorf

Grundfos Holding (Bank PARIBAS in the Czech Republic & TA Hydronics Füllinsdorf, Mr. Stadler
BNP Paribas Slovakia
Grundfos Sales Czechia and Slovakia s.r.o.
IČO: 61975265
Výpis z obchodního rejstříku ALSO IN FUELLINSDORF:
Jul 2, 2016 - 4414. Füllinsdorf ... für den Fondsvertrieb. PolyAsset Vermögensverwalter FICON Finanz Consulting AG Schneckelerstrasse ficon.ch.& Caruso Pistolese Asset Management AG Aktien
Consulting AG Alte Steinhauserstr CH- 4414. Füllinsdorf
BEWEIS: DANIEL STADLER, payment of Euros 12 000
PNEUMATEX AG
SIEGWARTSTR. 37
Schwyz
IMI Hydronics, TA Hydronics Area of Füllinsdorf and Peter Andel
Grundfos Holding AG (Bank Paribas s.r.o.)
Hauptsitz Füllinsdorf. IMI Hydronic Engineering Switzerland AG. Mühlerainstrasse 26. CH-4414 Füllinsdorf. Tel: +41 61 906 26 26. Fax: +41 61 906 26 27.

04.01.2017
LOCATION Füllinsdorf

Vor kurzem wurde versucht, sich auf Deinem Twitter Account @besinov anzumelden.



Gerät

Windows

Standort*

Füllinsdorf, Schweiz


*Der ungefähre Standort basiert auf Deiner IP-Adresse zum Zeitpunkt der Anmeldung. Falls Du das warst: Sehr gut! WAS NOT ME SO .......................


28.12.2015, SHAB 251, Tagebuch-Nr: 6687 vom 22.12.2015
TA Hydronics Holding AG
, in Füllinsdorf, CHE-109.617.638, Aktiengesellschaft (SHAB Nr. 67 vom 07.04.2014, Publ. 1439417).
Eingetragene Personen neu oder mutierend:
Ernst & Young AG (CHE-491.907.686), in Zürich, Revisionsstelle [bisher:
Ernst & Young AG
(CH-020.9.001.069-0)];
Spencer, Peter
, britischer Staatsangehöriger, in Crassier, Präsident des Verwaltungsrates, mit Einzelunterschrift [bisher: britischer Staatsangehöriger, in Kidderminster (UK)].
Forex s.r.o
Reinigung Forex, spol. s.r.o. - Lučenec Reinigung Forex, spol. s.r.o. - Lučenec
Land Slowakei, Stadt Lučenec, Straße Dukelských hrdinov 2,Datensicherheit.
Sämtliche Daten werden in der Schweiz gespeichert. SRO-Mitglied VQF: © 2015 AMNIS
Treasury Services AG.
With this they have all Client informations!!

Hacking Software Silent Partner Austria
PKE Electronics AG // Headquarters Zürich
Widmenhalde 11, CH - 8953 Dietikon
PKE Gulf W.L.L. - Abu Dhabi
Delma Street, Opal Tower, Office 704
P.O. Box 126610,
Abu Dhabi, UAE /
Directions

Tel +971 2 6433 396, Fax +971 2 6433 894
Defraud 2016 UBS & Ernst and Young AG

UBS AG UNICREDIT
Cistý zisk nejvetší švýcarské banky UBS se v prvním ctvrtletí tohoto roku se zvýšil na ... presvedceni,
že naše aktivity budou nadále pritahovat nové peníze," dodala. .... Seznambank .... Brandbank (Czech Republic) s.r.o., Ico 24140872, 20.5.
Informace o tématu hvb BANK.cz v katalogu financí. ... HVB BANK Czech Republica. s.
(dále HVB Bank CZ) vytvorila za první pololetí roku 2003 podle mezinárodních ...UBS AG, Cistý zisk nejvetší švýcarské banky UBS = A clean Profit with the Swiss Bank UBS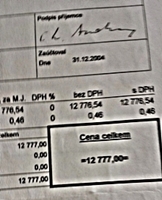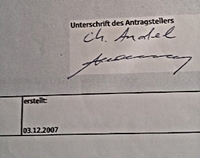 Fake of my signature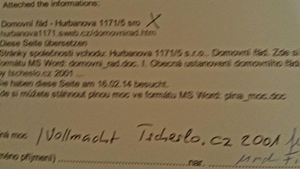 ANDEL POWER OF ATTORNEY FOR BANK CREDITS
Dated 2001

Abaro s.r.o., 26493403, Hýskov, Soub?žná 266, PSI 267 06, STILLE BETEILIGUNGEN: Spolecníci s vkladem ....TscheSlo, s.r.o., 62959344, Ždánice, PS 281 63, Spolecníci s vkladem ...
Jan Andel, 16.5. - Obchodní rejst?ík - Finance.cz
rejstrik.finance.cz/jan-andel/
Subjekt: Abaro s.r.o.. ICO: 26493403 .... Subjekt: Zemedilská spolecnost Katusices.r.o..
ICO: 47051701 ... Subjekt: TscheSlo, s.r.o.. ICO: 62959344.


My Brother in Law, Jan Andel
Hampson CS s.r.o. · DG Tip, spol. s r.o. · Ekologická drogerie Jana Šamšová · MB komplex s.r.o. ... TscheSlo, spol. s r.o.. © 2013 kbiz.pl Krzysztof Habiak ...
DIRECTORS:
CONTRACT ADMINISTRATION (UK) Active DIR 1997-10-14 CURRENT
Grant & Schatz s.r.o.
ENGLAND & POLAND
Important because the 200 Pounds I got from
a Person called Santus Polen from Liverpool
BANK IKANO AG
inetnum: 185.26.92.0 - 185.26.93.255
netname: ECS-UK
descr: Experian Ltd
country: GB
admin-c: LW1850-RIPE
tech-c: LW1850-RIPE
status: ASSIGNED PA
mnt-by:
Richard Johnson, Senior Manager by E.On UK
Marketing Manager - Credit Services at Experian
Sheffield, Spojené královstvíMarketing a reklama
Současná pozice
Experian
Předchozí pozice
British Gas Business, E.ON UK, IKANO Financial Services Ltd
Vzdělání

- 3F Beratungs- & Treuhand-AG
- FRICK & FRICK Treuhand AG
- Riverside Betriebs- und Treuhandgesellschaft
Domizil
Riverside Betriebs- und Treuhandgesellschaft AG
Schifflände 5
8001 Zürich
Date: Thu, 20 Sep 2012 22:02:52 -0700
Subject: Verdächtige Anmeldung verhindert
From: accounts-noreply@google.com
To: besinov@gmail.com

Hallo Christine,
Vor Kurzem hat jemand versucht, sich mithilfe einer Anwendung in Ihrem Google-Konto
Besinov@gmail.com anzumelden. Der Anmeldeversuch wurde aufgrund der Möglichkeit
unterbunden, dass es sich um einen Hacker handelte, der versucht hat,
auf Ihr Konto zuzugreifen. Bitte lesen Sie die Details zu dem Anmeldeversuch:
Freitag, 21. September 2012 05:02:46 GMT
IP-Adresse: 194.60.206.101 (netnoc.eu) = Italy
Standort: Belgien DAVID BAKER TILLY BELGIUM



BAKER TILLY GERMANY
Baker Tilly Roelfs unterstützt MenschDanke beim Kauf von DailyDeal
Düsseldorf (ots) - Baker Tilly Roelfs hat die Berliner MenschDanke
GmbH beim Erwerb von 100 Prozent der DailyDeal Anteile von der Sky &
Sand GmbH rechtlich und steuerlich beraten.
Baker Tilly Andah + Andah is an independent member firm of Baker Tilly International, a UK
based network of high quality, independent accountancy and business services firms.
SWISS FORFAIT s.r.o. Czech Republic, Swiss S.A. Genève, Switzerland, Cooperation with Baker
Tilly Africa.
SWISS FORFAIT S.A. Genève, Swiss Forfait s.r.o. Jindrich Prokopec
IRAN, ARBIAN EMIRATES, DUBAJ and St. Petersburg, Russia
Es gibt es eine Verbindung von Jindrich Prokopec zur Firma DF Deutsche Forfait Aktiengesellschaft.

more under EUROPE & MONELAUNDERING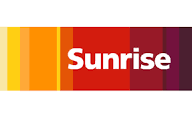 SUNRISE a Client from the Office ERNST & YOUNG AG
André Krause hat diverse Providers in Tschechien. Alles unter dem Global Host.
Die Sunrise kann keine Rechnung stellen, mein Handy liess ich im November 2012 in
England entblocken und nutzte eine Englische Handy Nummer. Ich selber war bis
Februar 2013 in Folkestone, England. SUNRISE HAS TO DO WITH RUSSIAN AND ARABIAN EMIRATE
SHAB Meldungen
Publikationen aus dem SHAB mit dem Namen Kurt Höfliger
SHAB: 243 / 2015 vom 15.12.2015 (Seite 18)
/u/pub/shab_publikation_ctb_comtech_ag_freienbach_2539649.pdf/u/pub/shab_publikation_ctb_comtech_ag_freienbach_2539649.pdf
CTB ComTech AG, in Freienbach, CHE-107.666.436, Aktiengesellschaft (SHAB Nr. 122 vom 28.06.2010, S. 18, Publ. 5695558).

POLYREG INTERCORE FINANCIAL
Seestrasse 176 8806 Bäch /SZ Switzerland
CH-130.4.014.378-7
Gründung: 3.2009
Besitzer: Kurt Höfliger

CASINO AUSTRIA
Max Rösle
30519 Hannover, Leineninsel 15, Deutschland
Livegamebet A.S. LiveGameBet A.S. Germany
Lidicka 710/57 Casberino A.S.
CZ- 60200 Brno
Econ Spielbankbeteiligungen s.r.o.
Las Vegas Spielhallen GmbH, Zittau
Spielbank Prag s.r.o.

Czech Casinos a.s. Austria
IČO: 00661988
All Casinos have to do with cybercrime
09.12.2009 - Direct Investment Unit of the United Nations Economic ...... Italian owner (described above) and second the transfer of ownership from
Unicredit
to Bank ....

Bakery products. 8 ...... Penta Investments sro ...... UBS, Credit Suisse, and
Swiss Reinsurance Company on the list of the top 50 financial MNEs.331.
PENTA INVESTMENTS s.r.o. LIMASSOL, UBS, CS Credit Suisse, Reinsurance Swiss



ERNST & YOUNG s.r.o. SWITZERLAND & NICOSIA
Ernst & Young CEA (South) Services Limited
Nicosia, Stasinou, 6, Jean Nouvel Tower, Ground Floor, PSČ 106 0, Kyperská republika
Vklad: 200 000 Kč, splaceno 100 %.
Easy to do Cyber Crime!!
PKE Gulf W.L.L. - Abu Dhabi
Delma Street, Opal Tower, Office 704
P.O. Box 126610,
Abu Dhabi, UAE
PENTA INVESTMENTS
Penta Investments, s.r.o.
IČO: 24182451
FABRICE IVAN DUMONTHEIL - jednatel, FRENCH SHAREHOLDER
Paříž, 74 Rue Madame
den vzniku funkce: 1. 5. 2013
SILENT PARTNER
PENTA GP LIMITED
Limassol, Ag. Fylaxeos & Polygnostou, 212, C& I Center, PSČ 308 2