WELCOME ON MY WEBSITE AND THANK YOU FOR YOUR VISIT
BIENVENUE LA FRANCE, MERCI DE VOTRE VISITATION DE MES BLOQUES

My Statement 16.07.2017: The Bank UBS is doing a criminal act with Forex AG
and Safecap AG.
They are cleaning Money in cooperation with different Swiss Banks and Swiss companies
in the Czech Republic. ENGLAND: In England they cooperate with Baker Tilly and Nicholas Barford-Fielding.
BRNO CONSULTING. The moneylaundering goes via Nicosia, Luxemburg, Cayman Island.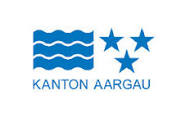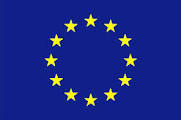 The Documents are also in Belgium
PROSECUTOR KANTON AARGAU Defraud Number ST.2014.38
netname: KOMBV
descr: Swiss Federal Government
descr: Berne, Switzerland
Informace na mě s PM na těchto webových stránkách. Děkuji.
Policie Ceske Republiky

Ovodni reditelstvi policie Praha III
Lipanska 16
CZ- 130 72 Praha 3 Tel. 0042 974 853 710
Protokol o trestnim oznameni
Case Number C.j. KRPA-208267-1/CJ-2013-001311/ Czech LAW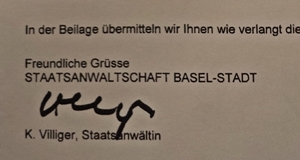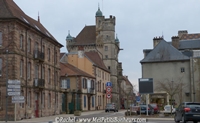 L`Hiver 2011/2012, Hotel Beausite
18 Rue Georges Moulimard, 70300 Luxeuil-les-Bains, France
BIENVENUE LA FRANCE
Changement de mon Adresse et mon IP
TSCHESLO s.r.o.
rejstrik-firem.kurzy.cz/osoby/peter-andel/
Translate this page Peter Andel veřejný rejstřík firem - osoby se jménem Peter Andel.
Aktuální vztahy v ... Kurzy.cz - Akcie cz, kurzy měn, forex, zlato. pondělí 2.1.2017 11:02: Changed the values the 02.01.2017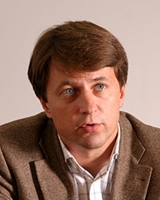 Loshchinin, Dmitry, russischer Staatsangehöriger, in Küssnacht SZ
Luxoft International Company Limited, in Nicosia (CY)
Luxoft Global Operations GmbH
Gubelstrasse 24
6300 Zug
Jonathan Owen Davies
Chief Financial Officer
az-europe.eu/en/business-in-czech-republic/o4000946...podil.../g
TETRA Credit s.r.o.Brno - Žabovcesky, Králova 279/9, PSI 616 00
Business ......
TscheSlo, s.r.o.Ždánice - Ždánice 40, PSI = ZDANICE 281 63 Scope of business:
real estate
You can buy acompany for Kc. 50 000. In this manner the Company is never deleted and the company
Bank account remains. Good to clean Money.
about-neo.ubs.com/content/fxplatform
UBS

Neo is the winner of the Profit & Loss Digital

FX

Awards for Best Platform. Visit

UBS

Neo
for a cross-asset class platform making clients' lives easier.
The Bank UBS is doing crimes with Forex and with Safecap AG.
Date: Thu, 20 Sep 2012 22:02:52 -0700
Subject: Verdächtige Anmeldung verhindert
From: accounts-noreply@google.com
To: besinov@gmail.com

Hallo Christine,
Vor Kurzem hat jemand versucht, sich mithilfe einer Anwendung in Ihrem Google-Konto
Besinov@gmail.com anzumelden. Der Anmeldeversuch wurde aufgrund der Möglichkeit
unterbunden, dass es sich um einen Hacker handelte, der versucht hat,
auf Ihr Konto zuzugreifen. Bitte lesen Sie die Details zu dem Anmeldeversuch:
Freitag, 21. September 2012 05:02:46 GMT
IP-Adresse: 194.60.206.101 (netnoc.eu) = Italy
Standort: Belgien DAVID BAKER TILLY BELGIUM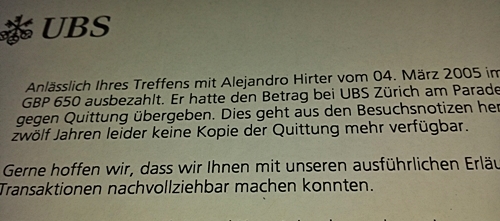 Original letter Bank UBS dated 07.06.2017 Concerning the 650,00 British Pounds
Important here, my Ex Accountant Alejandro Hirter was on the UBS Account without my
Password or my PIN.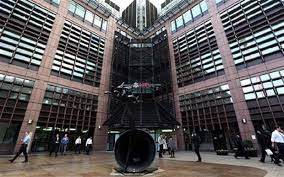 UBS HEADQUARTER IN LONDON
With England has to do Peter Andel, David John James Baker, Baker Tilly
and my UBS Accountant Alejandro Hirter.

UBS AG MONEYLAUNDERING VIA THE CZECH REPUBLIC, SLOVAKIA, ENGLAND, SWITZERLAND
CYPRUS, CAYMAN ISLANDS, LUXEMBURG
PENTA INVESTMENTS s.r.o. Ltd. CYPRUS, FOREX s.r.o. Ltd. AG CYPRUS
UBS AG/FOREX, BRNO CONSULTING SLOVAKIA AND ENGLAND
PETER ANDEL CZECH REPUBLIC FOREX
ERNST & YOUNG s.r.o. Ltd. AG, CYPRUS
SAFECAP CYPRUS MANAGEMENT
George Fysentsou, Director at Bank KPMG
Theofanis Alexoudas Ph.D. Chief Risk Officer at Safecap Investment Ltd.
Owner in Israel Mr. Teddy Sagi
www.cysec.gov.cy/en-GB/entities/investment.../cypriot/37601/
Austria, Belgium, Bulgaria, Croatia, Czech Republic, Denmark, Estonia, Finland, France,
Germany, Greece, Hungary, Iceland, Ireland, Italy, Latvia, Lichtenstein, ...

With the PENTA s.r.o. Investigations from the British Government
to the Czech Republic and Slovakia and the Connections to Russian, Luxemburg
and the rest of Europe the Libor is not clean.
Wie Banken den Devisenhandel manipulierten: Der "Klub der Banditen".
So war sie schon im Libor-Skandal um eine Milliardenstrafe herumgekommen. Quelle: n-tv.de.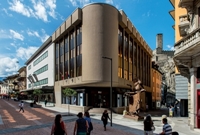 In den Finanzskandal um den malaysischen Staatsfonds verwickelt? BSI-Gebäude in Bellinzona. (Archivbild) Bild: Carlo Reguzzi/Keystone
HAS TO DO WITH THE CASE UBS AG
Aabar Investments PJS Limited auf den britischen Jungferninseln.
ERNST & YOUNG s.r.o. SWITZERLAND & NICOSIA
Ernst & Young CEA (South) Services Limited

Khadem al Qubaisi
Seit Monaten ermitteln Strafbehörden im Bestechungsskandal um den Staatsfonds
1MDB. Dabei zeigt sich, dass oberste Verantwortliche des Staatsfonds von Abu Dhabi
eine höchst zweifelhafte Rolle spielten.
CASE UBS/MALAYSIA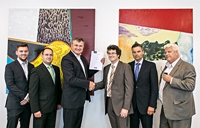 CTP Property LUX, here the Money goes to Luxemburg
04.01.2017
LOCATION Füllinsdorf

Vor kurzem wurde versucht, sich auf Deinem Twitter Account @besinov anzumelden.



Gerät

Windows

Standort*

Füllinsdorf, Schweiz


*Der ungefähre Standort basiert auf Deiner IP-Adresse zum Zeitpunkt der Anmeldung.
Falls Du das warst: Sehr gut! WAS NOT ME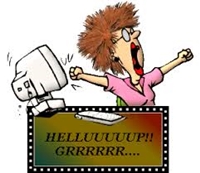 All my Messages I found under:
Forex - sk s.r.o
Kassensturzbericht vom Dienstag, 31. Mai 2011, 21:05 Uhr David Jans, kopierter Text

Die Software auf dem Trojaner ermöglicht es den Hackern die Kontrolle über den Computer
des Opfers zu übernehmen. Loggt sich nun das Opfer mit seinem geheimen Code in das
Online-Banking seiner Bank ein, schicken ihm die Hacker einen fiktiven Sitzungsunterbruch –
zum Beispiel eine Meldung, das Windows-Programm müsse eine Aktualisierung durchführen – und geben
in dieser Zeit einen Zahlungsauftrag auf ein Konto ihrer Wahl ein.

SWITZERLAND
FiveT Capital Holding AG
Status: aktiv
Investmentgesellschaften
c/o Räber Treuhand GmbH
Churerstrasse 98, 8808 Pfäffikon SZ