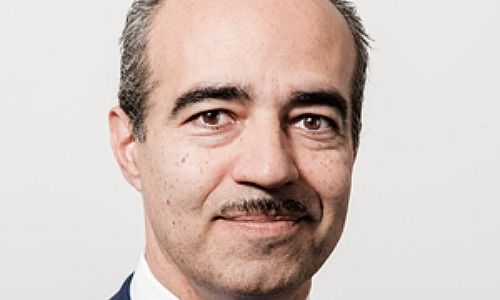 Francisco Fernandez, Avaloq
Avaloq-CEO und -Gründer Francisco Fernandez will mehr Zeit für sein Softwareunternehmen aufbringen. Darum baut er andere Engagements ab.
Sieben Jahre lang war
Francisco Fernandez
Verwaltungsrat (VR) des St. Galler Softwareunternehmens Adcubum. Nun ist Fernandez zurückgetreten – um sich künftig mehr auf seine Tätigkeit bei Avaloq zu konzentrieren, wie
[Only admins are allowed to see this link]
mitteilte. Für Fernandez ist
Hans-Jürg Bernet
in den VR gewählt worden.
Dass Fernandez Engagements abbaut, könnte durchaus aus einer Notwendigkeit erfolgen. Denn
[Only admins are allowed to see this link]
: Fortlaufende Internationalisierung mit dem Bankensoftwaregeschäft, Ausbau des Outsourcing-Angebots, Aufbau einer Fintech-Plattform und «last but not least» das Grossprojekt eines neuen Kernbankensystems für die Raiffeisen Gruppe.
Bleiben noch einige Mandate
Letzteres erfordert viel Engagement von Fernandez, es absorbiert nicht nur Avaloq-Ressourcen, er ist auch Vize-Verwaltungsratspräsident von Arizon, der Joint-Venture-Gesellschaft von Avaloq und Raiffeisen.
Umtriebig bleibt Fernandez dennoch auch ausserhalb seiner Aufgaben bei Avaloq: Er führt zwei Immobiliengesellschaften, Safecap und Alocat. Seit 2014 sitzt er auch im Verwaltungsrat der Investmentgesellschaft FiveT Capital.
FiveT Capital Holding AG
Status: aktiv
Investmentgesellschaften
c/o Räber Treuhand GmbH
Churerstrasse 98, 8808 Pfäffikon SZ